Yuk, jadi bakul kuliner yang sukses!
Baik skala rumahan maupun partai besar, bisnis makanan adalah salah satu usaha yang tahan krisis, membal terhadap naik turunnya kondisi perekonomian makro, dan bagaikan kue raksasa yang tidak habis dibagi berapapun jumlah pemainnya.
"How to be a Cookingpreneur" merupakan seminar sehari penuh, diusung oleh Natural Cooking Club (NCC) bekerjasama dengan Prasetya Mulya Business School, menghadirkan para pembicara yang mumpuni di bidangnya. Materi seminar super lengkap, mulai dari memulai bisnis dan mengelola modal, merancang produk dan kemasan, memanfaatkan online media, hingga mengelola sumber daya manusia. Sekali sabet centong, banyak pulau terlampaui 🙂
Mari jadikan dapur sebagai salah satu sumber kekuatan ekonomi keluarga!
Hari: Sabtu, 25 April 2015
Waktu: 08.00 – 17.00 WIB
Tempat:
Ruang Auditorium Prasetya Mulya Business School – Lebak Bulus, Jakarta Selatan
Biaya Investasi:
Rp. 350.000,- termasuk coffee break, makan siang, materi seminar dan goodie bag.
Kapasitas Peserta: 150 orang (member NCC & Umum)
Tunggu apalagi?
Daftar ke [email protected], dengan format:
Subjek Email: Daftar Seminar How to be a Cookingpreneur
Nama Lengkap: (akan tercatat di sertifikat)
Nomor Telp/HP:
Alamat Email:
---
Profil Narasumber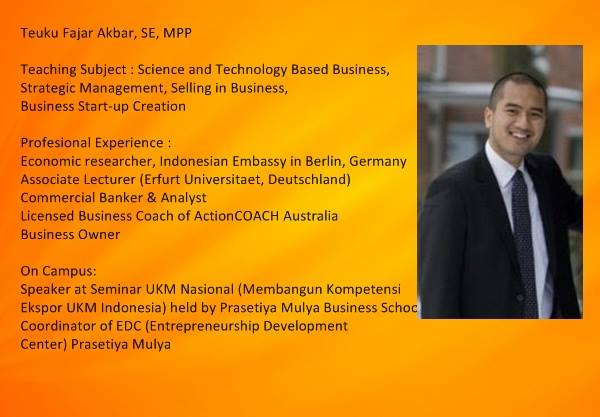 Teuku Fajar Akbar, SE, MPP
(Pengusaha, dosen dan peneliti di Prasetya Mulya Business School)
Materi: Bagaimana memulai usaha, mengelola modal awal dan mengembangkan potensi pasar.
---
 Nukman Luthfie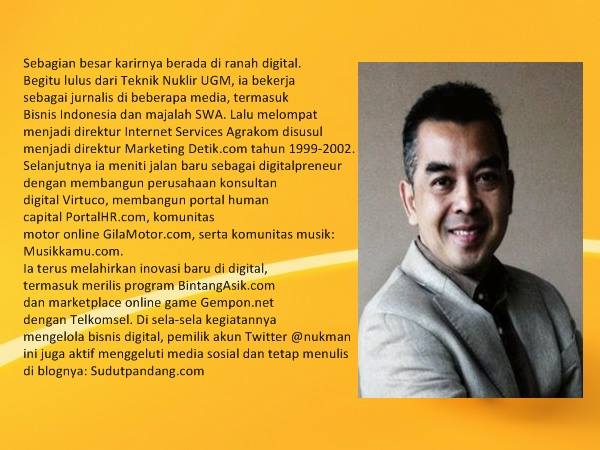 (Praktisi dan konsultan digitalpreneur)
Materi: Memanfaatkan Internet dan Social Media sebagai media pemasaran usaha rumahan.
---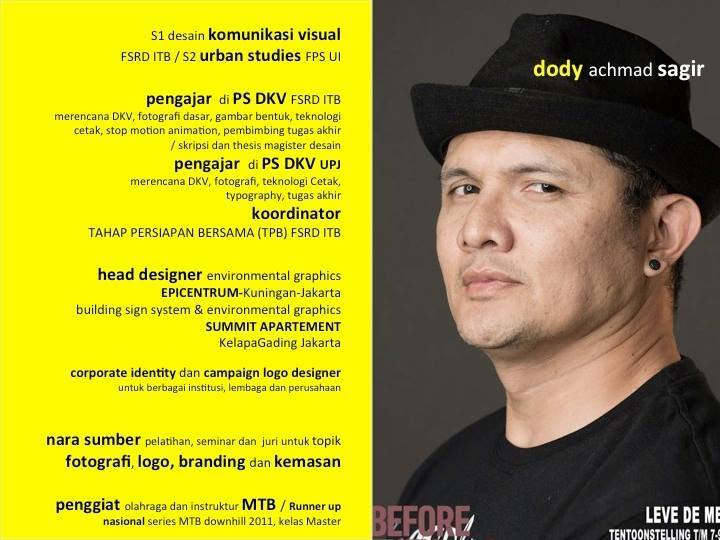 Dody Achmad, M.Si
(Praktisi design komunikasi visual, dosen Fakultas Seni Rupa dan Desai ITB)
Mater : Meningkatkan daya jual produk lewat ide kreatif kemasan.
---
Gregorius Pratiknyo, MBA

Pengusaha, pakar SDM, dosen dan peneliti di Prasetya Mulya Business School
Materi: Mengelola karyawan sebagai mitra dan aset usaha.
---
Sampai ketemu di Prasetiya Mulya!
Salam,
Panitia Satu Dasawarsa NCC